Product Details

About This Shop

Promotion

PAYMENT & DELIVERY
Description
Watsons Sea Sponge 1S

Wastons Sea Sponge is a personal and family hygiene care tool. Soft and gentle material for the skin, this is an indispensable support product for you to start your day refreshed or relax after a tiring day. Moreover, taking a proper bath will give you a beautiful skin and get great moments of relaxation after the stresses of life.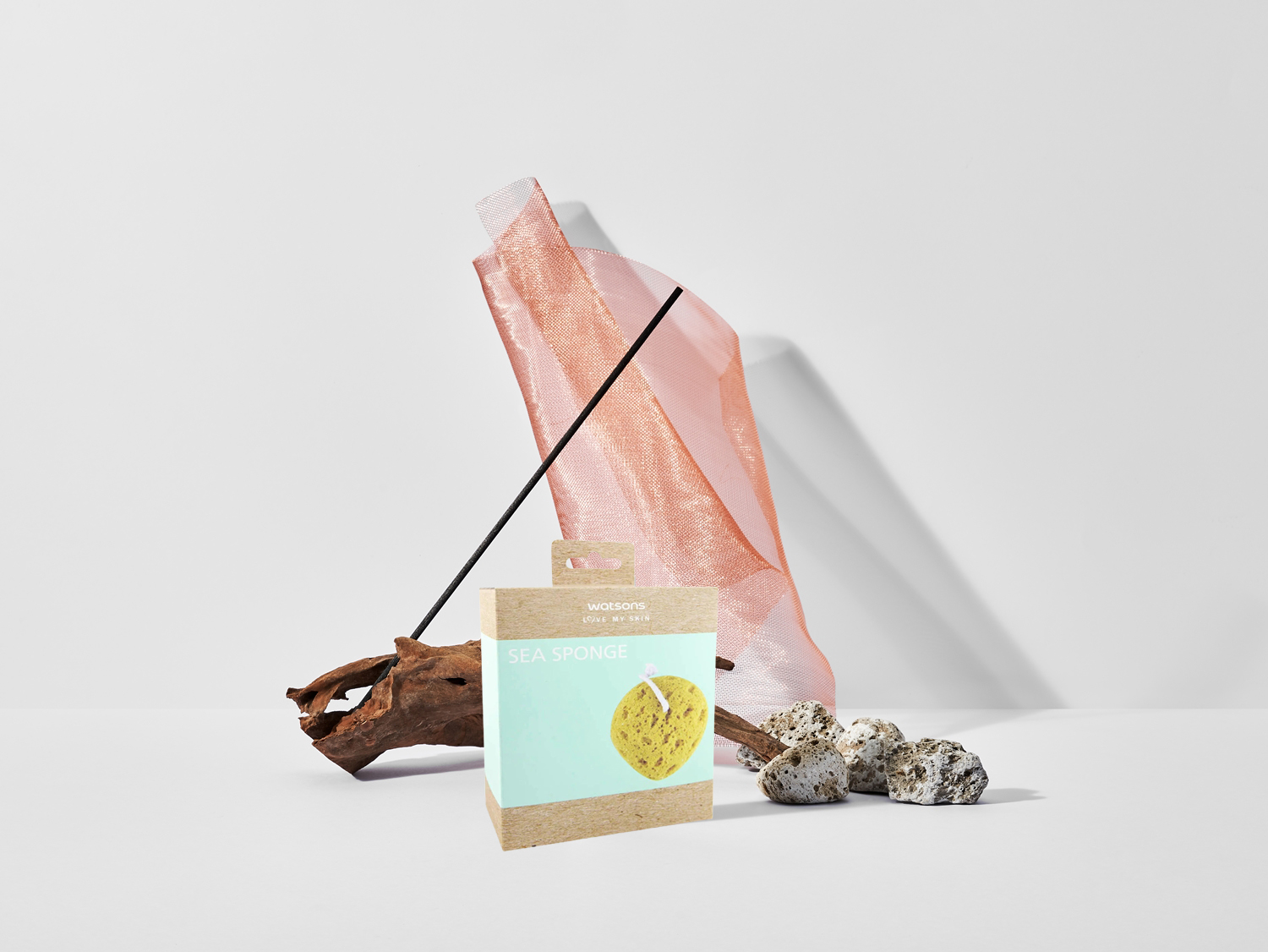 Main ingredients and uses:
- Watsons Sea Sponge is softly textured and provides a smooth, velvety skin feel. Perfect for cleansing, exfoliating and massaging even the most delicate skin.
- This Sea Sponge gently cleanses and exfoliates your skin for a comfortable bath experience.
- Comes in an ergonomically friendly teardrop shape that fits comfortably in the palm of your hand.

Used for:
Watsons Sea Sponge 1S used for whole family.

Usage:
Pour a small amount of body wash onto the sponge and rub over the body in circular movements. Use 2-3 times a week for maximum effect.

Brand origin:
Thailand
Product Usage
See the usage in the long description
Width
8
Height
15
Depth
13.5
1. PAYMENT
For your convenient online shopping with Watsons, we offer the following payment methods:
1. Cash on Delivery
2. Payment in advance by the following methods:
- Local ATM card (Your card need
- Credit card / Debit card / VISA / MASTER / JCB / AMEX
- eWallet: Momo
2. ORDER CANCELATION
As your order will be processed immediately once you have confirmed payment. For more assistance on cancellation, please contact us via:
- Hotline: 1900 989877 (9:00 - 21:00)
- Email: contactus@watsons.vn
- Website: https://www.watsons.vn/contactUs
3. DELIVERY TIME AND SHPPING FEE
We always try to deliver your order as soon as possible with following delivery types:
1. Home Delivery
- Free shipping for order from 249.000 VND
- Order under 249.000 VND will have shipping fee:
▪ Within Ho Chi Minh City: 19.000 VND. Expected delivery time from 1-3 business days.
▪ Other cities / provinces in Vietnam: 49.000 VND. Expected delivery time 3-7 business days.
2. Click & Collect:
- Free shipping with expected delivery from 3-5 business days.
4. RETURN & REFUND
We always try to make sure that items delivered to you are of a good condition and correct. However, the following types of items can be put up for return and refund request:
- Wrong type of product, wrong dimension or color, missing items vs initial order
- Expired items
- Defective item during delivery
The customer may return the order within 14 days from the date receiving the order following attached Return form in the order:
- Return order needs to have all items in initial order, including gifts, coupons, and vouchers attached (if any).
- All items item must remains unopened, unused, no defective and dirt on packaging.
- After the order is returned successfully and checked following above condition, the refund is sent to customer within 30 business days.
Please contact Customer Service at 1900 989877 (9:00-21:00) or Email: contactus@watsons.vn for further information.
REVIEW
l**
2023/04/20
Xài mút tắm bọt biển này đã lắm các bạn ạ. Không chỉ tắm sạch da, mà còn giúp thư giãn sau 1 ngày mệt mỏi nữa. Chỉ cần nhỏ một ít sữa tắm vào mút tắm này, là tạo ra cả mớ bọt, tha hồ mà tắm hehe.
P**
2022/12/26
Mút mềm mại, không bị cứng khi dùng trên da. Dùng mút tắm thấy da dẻ sạch hơn hẳn, kì ghét, kì da chết siêu tốt. Mình hay bị mụn ở ngực dùng thấy đỡ hơn hẳng. Đóng gói hộp lịch sự và chắc chắn. Giao nhanh tốt