Sensen Plus Treatment Rootie Hair Oil 50ml
Product Details

About This Shop

Promotion

PAYMENT & DELIVERY
Description
Sensen Plus Treatment Rootie Hair Oil 50ml
Sensen Plus Treatment Rootie Hair Oil 50ml healthy scalp, stimulates blood circulation, supports hair growth evenly, prevents hair loss, dry fibers and split ends. The product does not cause sticky hair, is not greasy, and is quickly absorbed. Grapefruit fragrant natural fragrance. It can be used as a hair treatment or used as a hair serum.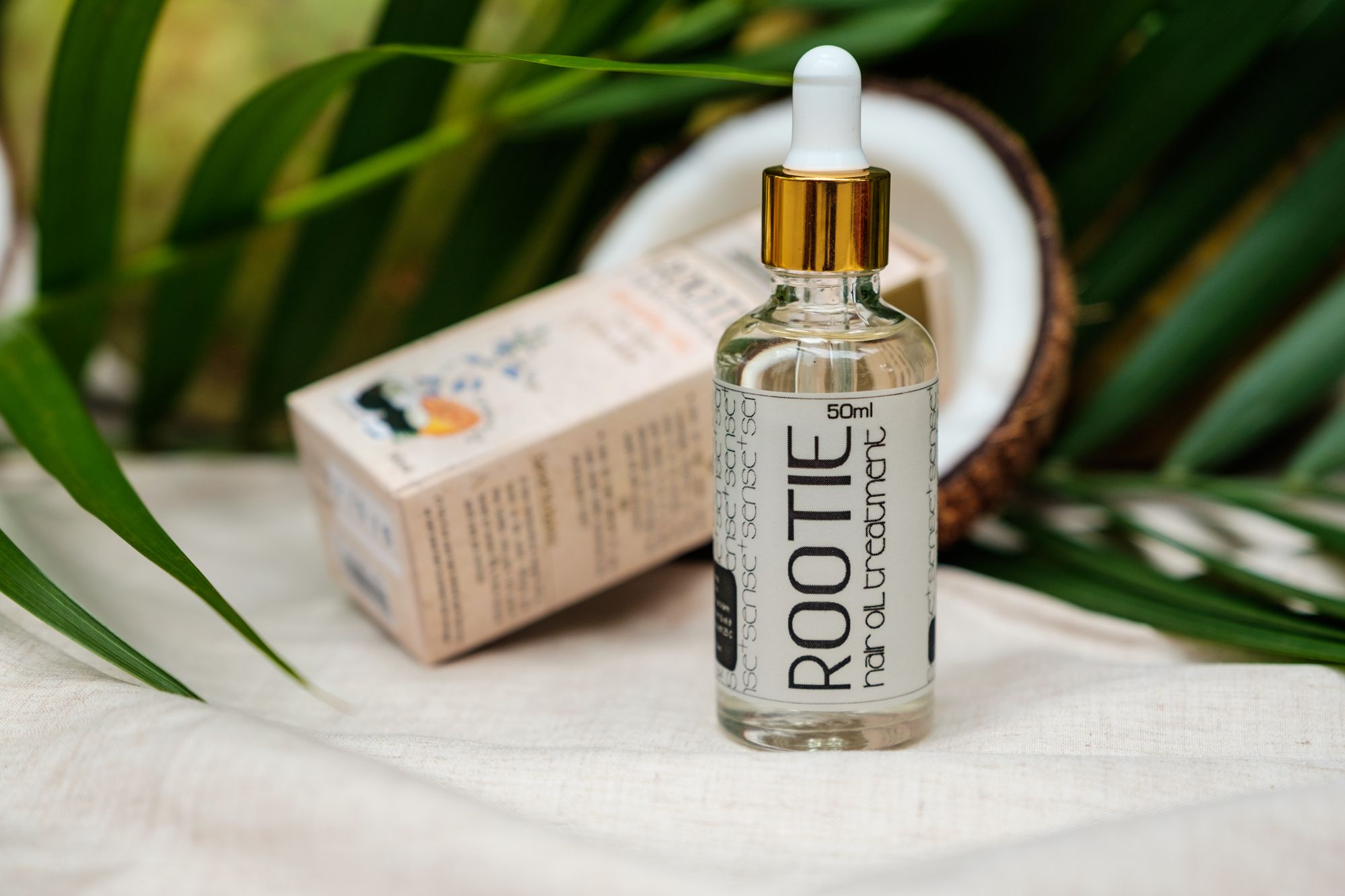 Main ingredients and uses:
Coconut oil, grapefruit peel and holy basil leaves were traditional beautufying methods of Vietnamese wonen that gave them a very fluffy and healthy long hair in the past.
The combination of those nutrition help to reduce hair loss, stmulate hair growth and protect it against damage.
100% essenttial and pure oil, no preservatie, no artificial color, no flavor.

Used for:
Sensen Plus Treatment Rootie Hair Oil 50ml used for all hair types.

Hướng dẫn sử dụng:
- Trước khi gội: Lấy 1 lượng Rootie vừa đủ, mát xa nhẹ nhàng trên da đầu. Ủ tóc trong vòng 30 phút và gội đầu với dầu gội như bình thường, tuần 2 lần
- Trong khi gội: Nhỏ 3-4 giọt Rootie cùng dầu gội và gội như bình thường cho mỗi lần gội
- Sau khi gội: Lấy 2-4 giọt Rootie vào lòng bàn tay và vuốt đều lên ngọn tóc trước khi sấy hoặc trước khi tóc khô hẳn
- Mặt nạ ủ tự nhiên: Nhỏ 2-4 giọt với chuối chín hoặc bơ nghiền nhỏ để ủ tóc 1-2 lần
Place of Origin
VietNam
Ingredients
Cocos Nucifera Oil, Citrus Grandis Peel Oil, Ocimum Tenuiflorum Oil, Mentha Arvensis Leaf Oil
Storage Information
Dry, cool place. Avoid direct sunlight
Width
4
Height
14.9
Depth
5.5
1. PAYMENT
For your convenient online shopping with Watsons, we offer the following payment methods:
1. Cash on Delivery
2. Payment in advance by the following methods:
- Local ATM card (Your card need
- Credit card / Debit card / VISA / MASTER / JCB / AMEX
- eWallet: Momo
2. ORDER CANCELATION
As your order will be processed immediately once you have confirmed payment. For more assistance on cancellation, please contact us via:
- Hotline: 1900 989877 (9:00 - 21:00)
- Email: contactus@watsons.vn
- Website: https://www.watsons.vn/contactUs
3. DELIVERY TIME AND SHPPING FEE
We always try to deliver your order as soon as possible with following delivery types:
1. Home Delivery
- Free shipping for order from 249.000 VND
- Order under 249.000 VND will have shipping fee:
▪ Within Ho Chi Minh City: 19.000 VND. Expected delivery time from 1-3 business days.
▪ Other cities / provinces in Vietnam: 49.000 VND. Expected delivery time 3-7 business days.
2. Click & Collect:
- Free shipping with expected delivery from 3-5 business days.
4. RETURN & REFUND
We always try to make sure that items delivered to you are of a good condition and correct. However, the following types of items can be put up for return and refund request:
- Wrong type of product, wrong dimension or color, missing items vs initial order
- Expired items
- Defective item during delivery
The customer may return the order within 14 days from the date receiving the order following attached Return form in the order:
- Return order needs to have all items in initial order, including gifts, coupons, and vouchers attached (if any).
- All items item must remains unopened, unused, no defective and dirt on packaging.
- After the order is returned successfully and checked following above condition, the refund is sent to customer within 30 business days.
Please contact Customer Service at 1900 989877 (9:00-21:00) or Email: contactus@watsons.vn for further information.