Mondahmin Mouthwash Natural Care 300ml
Product Details

About This Shop

Promotion

PAYMENT & DELIVERY
Description
Mondahmin Mouthwash Natural Care 300ml

Mondahmin Mouthwash Natural Care 300ml developed based on a formula that perfectly combines ingredients to help you clean your teeth every day, protect your family's oral health with unique taste, refreshing and clean. Mondahmin natural care mouthwash is inspired by natural ingredients to help protect healthy teeth. The composition contains 10 kinds of natural essences that make your mouth fresh and prevent bacteria that cause unpleasant odors. With special extract from horsetail grass to help take care of the mouth and gums healthier.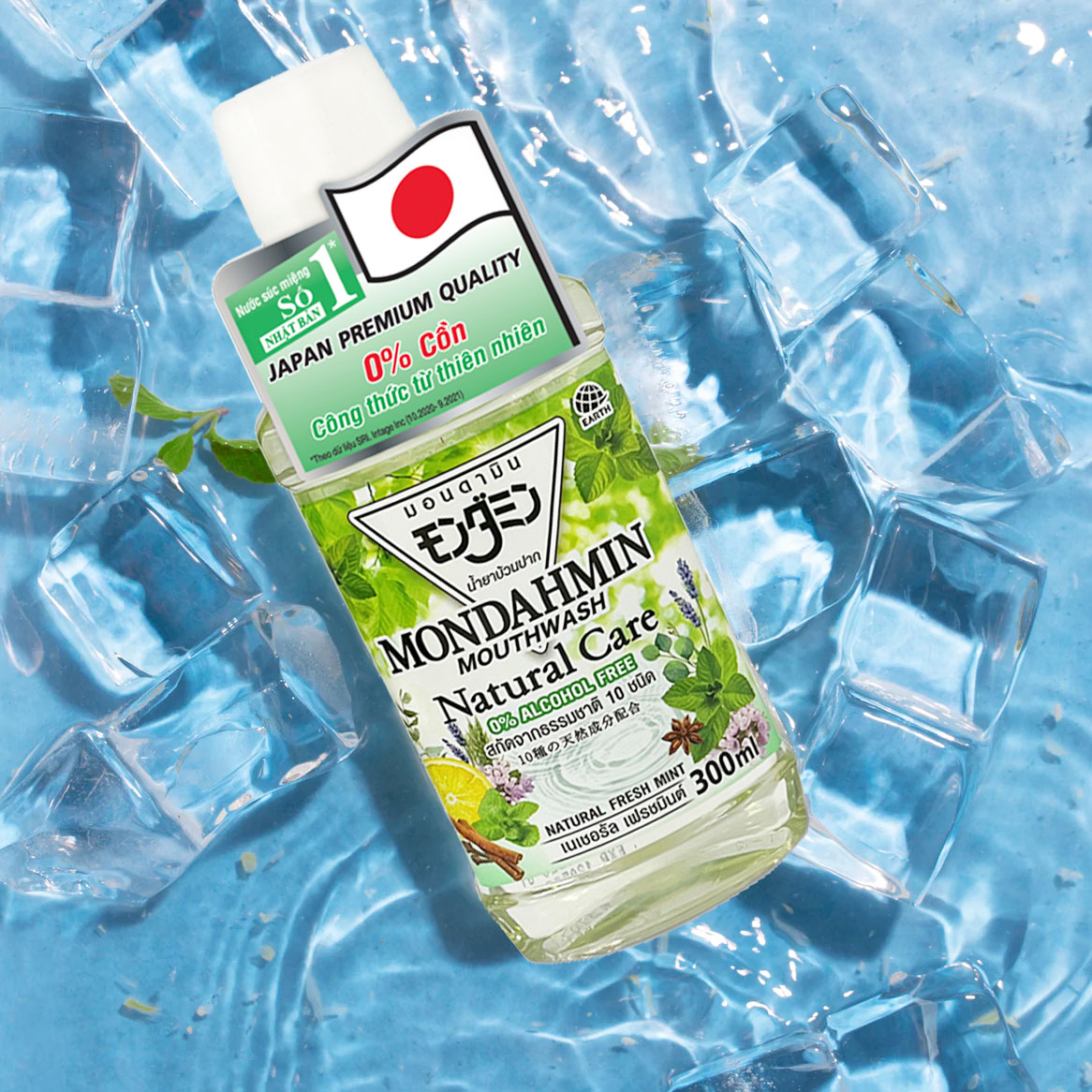 Main ingredients and uses:
- Mondahmin Mouthwash Natural Care 300ml effective formula with 7 in 1 benefits: help clean teeth and mouth, reduce bad breath, prevent tooth decay, refresh the breath, prevent dental plaque, take care of gum, reduce bacterial accumulation.
- Fouling washing auxiliary ingredient TPP combination. Clean your mouth.
- Ion coating component TetPP formulation. Prevents the adhesion of dirt.
- The natural coating component shellac and the sterilizing component CPC coat the surface of the teeth with W to protect the teeth from dental caries and acid.
- It contains Sodium Fluoride to help prevent cavities.
- This alcohol-free formula is specially designed to work gently on gums.
- Its mint flavour helps freshen your breath and leaves your mouth feeling cool and clean.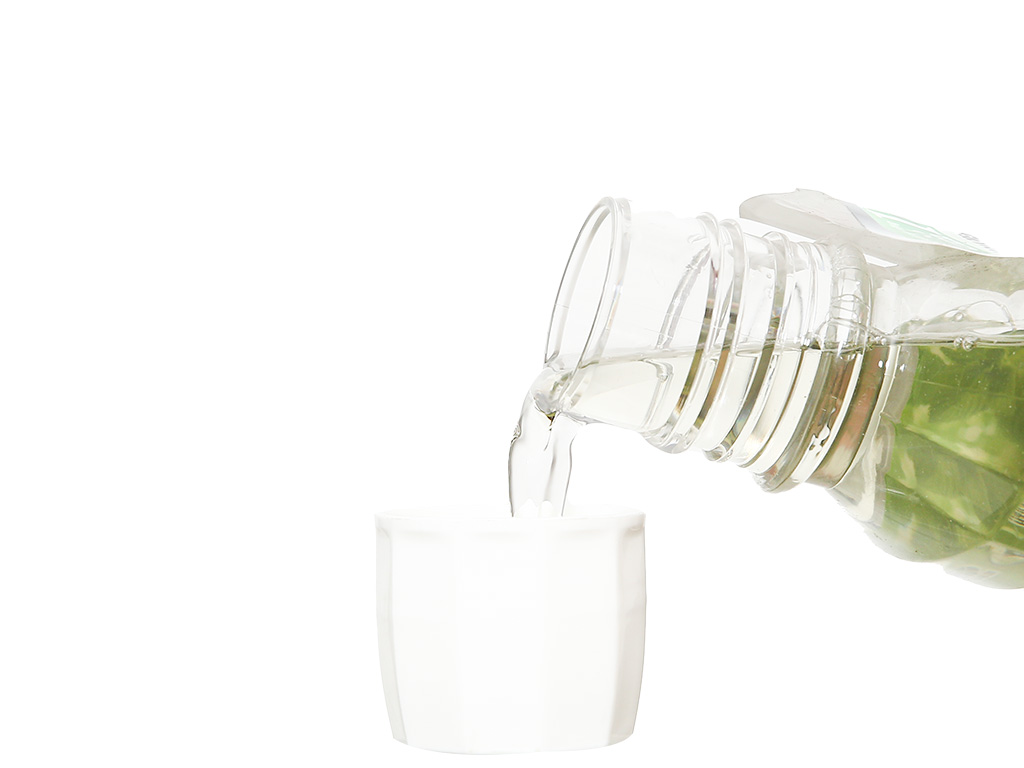 Used for
Mondahmin Mouthwash Natural Care 300ml used for adults.

Usage:
- In addition to brushing your teeth daily, include an appropriate amount of about 20 mL (the cap half line) in your mouth and rinse out for about 20 to 30 seconds before spit.
- After use, you do not need to rinse your mouth with water.
- You can use it anytime, but we recommend using after brushing and good night before.

Brand origin:
Japan
Place of Origin
Thailand
Ingredients
Purified Water, Glycerin, Propylene Glycol, Xylitol, Peg-100 Hydrogenated Castor Oil, Flavor, Sodium Phosphate Monobasic, Cetylpyridinium Chloride, Disodium Edta, Methylparapen, Sodium Phosphate Dibasic, Dipotassium Glycyrrhizate, …
Storage Information
Store At Room Temperature. Keep Away From Direct Sunlight. Keep Away From Reach Of Children And Pets
Width
4.5
Height
18.5
Depth
7.2
1. PAYMENT
For your convenient online shopping with Watsons, we offer the following payment methods:
1. Cash on Delivery
2. Payment in advance by the following methods:
- Local ATM card (Your card need
- Credit card / Debit card / VISA / MASTER / JCB / AMEX
- eWallet: Momo
2. ORDER CANCELATION
As your order will be processed immediately once you have confirmed payment. For more assistance on cancellation, please contact us via:
- Hotline: 1900 989877 (9:00 - 21:00)
- Email: contactus@watsons.vn
- Website: https://www.watsons.vn/contactUs
3. DELIVERY TIME AND SHPPING FEE
We always try to deliver your order as soon as possible with following delivery types:
1. Home Delivery
- Free shipping for order from 249.000 VND
- Order under 249.000 VND will have shipping fee:
▪ Within Ho Chi Minh City: 19.000 VND. Expected delivery time from 1-3 business days.
▪ Other cities / provinces in Vietnam: 49.000 VND. Expected delivery time 3-7 business days.
2. Click & Collect:
- Free shipping with expected delivery from 3-5 business days.
4. RETURN & REFUND
We always try to make sure that items delivered to you are of a good condition and correct. However, the following types of items can be put up for return and refund request:
- Wrong type of product, wrong dimension or color, missing items vs initial order
- Expired items
- Defective item during delivery
The customer may return the order within 14 days from the date receiving the order following attached Return form in the order:
- Return order needs to have all items in initial order, including gifts, coupons, and vouchers attached (if any).
- All items item must remains unopened, unused, no defective and dirt on packaging.
- After the order is returned successfully and checked following above condition, the refund is sent to customer within 30 business days.
Please contact Customer Service at 1900 989877 (9:00-21:00) or Email: contactus@watsons.vn for further information.