Innerb Aqua Bank Beauty Supplement Radiant Soft Skin 16.8g 56 Capsules
Product Details

About This Shop

Promotion

PAYMENT & DELIVERY
Description
Innerb Aqua Bank Radiant Soft Skin 16.8g
Innerb Aqua Bank Radiant Soft Skin 16.8g contains the main ingredient is hyaluronic acid, which helps to brighten the skin, moisturize the skin and reduce skin aging. The product has the ability to supply the lack of water and collagen in the body, helping to bring back healthy, soft skin, and prevent well the aging process of the body. This product is not a medicine and is not meant to be a substitute for medical treatment.
&.,&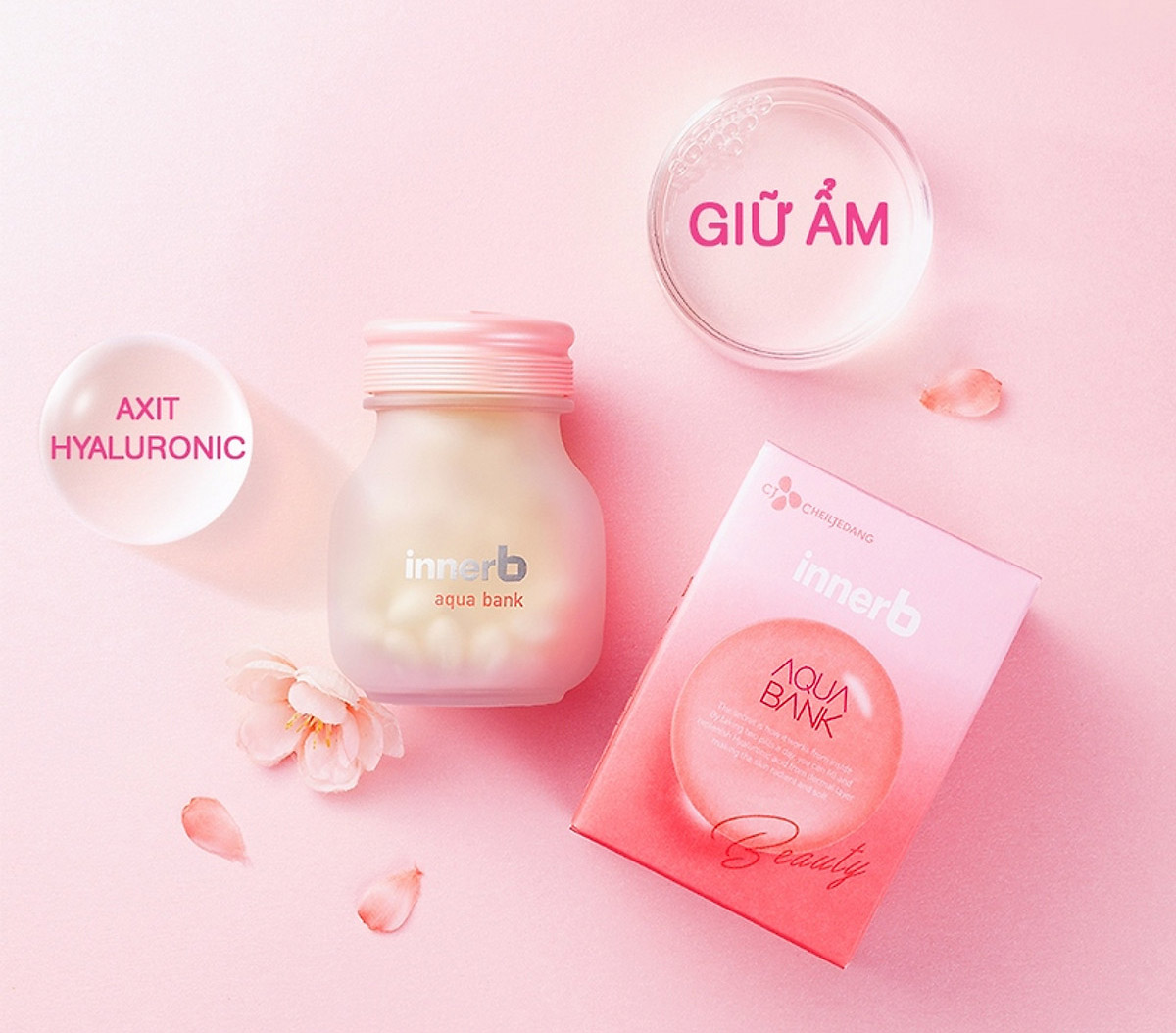 &.,&
Main ingredients and uses:
- &.,&Innerb Aqua Bank Radiant Soft Skin 16.8g moisturizes the skin, fixes the skin's moisture balance, helps slow down the skin-aging process.
- By taking two pills a day, you can fill and replenish Hyaluronic acid from dermal layer. Making the skin radiant and soft.
- Sodium Hyaluronate: Helps restore skin's moisture and improves the appearance of wrinkles and skin texture.
&.,&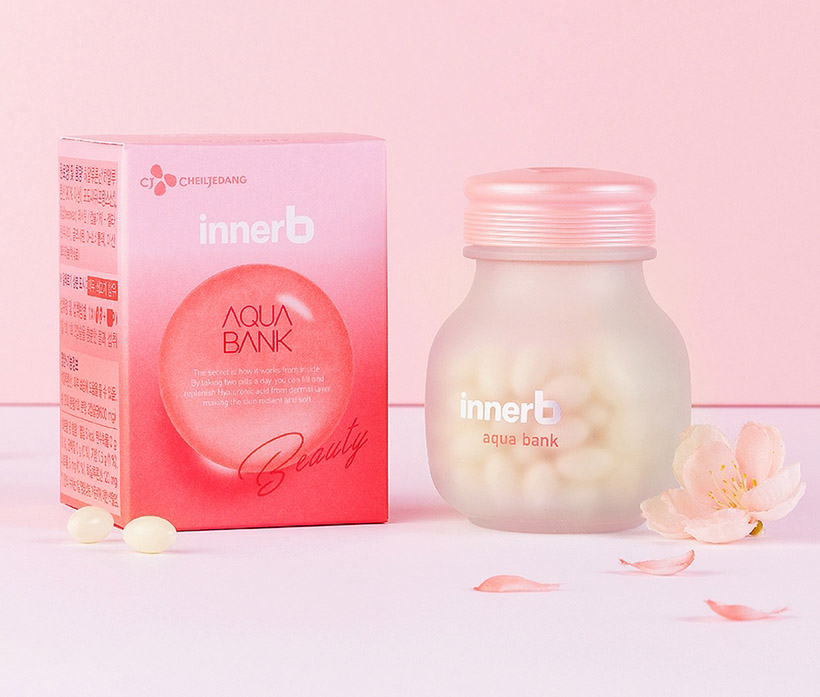 &.,&
Used for:
Innerb Aqua Bank Radiant Soft Skin 16.8g used for those with dry skin, those who want glowing, younger-looking skin.

Usage:
Take 2 capsules once a day with plenty of water.

Place of orgin:
Korea
Place of Origin
Korea
Ingredients
Each 2 capsules contain: Hyaluronic acid 120 mg Capsule materials: Grape seed oil, beeswax, lecithin (antioxidant). Capsule shell materials: Gelatin, glycerol, D-Sorbitol (synthetic sweetener), titanium dioxide (synthetic colorant) for 1 capsul
Storage Information
Store the product at room temperature, away from direct sunlight. After opening, keep it sealed to avoid moisture absorption.
Width
6.2
Height
8.6
Depth
6.2
1. PAYMENT
For your convenient online shopping with Watsons, we offer the following payment methods:
1. Cash on Delivery
2. Payment in advance by the following methods:
- Local ATM card (Your card need
- Credit card / Debit card / VISA / MASTER / JCB / AMEX
- eWallet: Momo
2. ORDER CANCELATION
As your order will be processed immediately once you have confirmed payment. For more assistance on cancellation, please contact us via:
- Hotline: 1900 989877 (9:00 - 21:00)
- Email: contactus@watsons.vn
- Website: https://www.watsons.vn/contactUs
3. DELIVERY TIME AND SHPPING FEE
We always try to deliver your order as soon as possible with following delivery types:
1. Home Delivery
- Free shipping for order from 249.000 VND
- Order under 249.000 VND will have shipping fee:
▪ Within Ho Chi Minh City: 19.000 VND. Expected delivery time from 1-3 business days.
▪ Other cities / provinces in Vietnam: 49.000 VND. Expected delivery time 3-7 business days.
2. Click & Collect:
- Free shipping with expected delivery from 3-5 business days.
4. RETURN & REFUND
We always try to make sure that items delivered to you are of a good condition and correct. However, the following types of items can be put up for return and refund request:
- Wrong type of product, wrong dimension or color, missing items vs initial order
- Expired items
- Defective item during delivery
The customer may return the order within 14 days from the date receiving the order following attached Return form in the order:
- Return order needs to have all items in initial order, including gifts, coupons, and vouchers attached (if any).
- All items item must remains unopened, unused, no defective and dirt on packaging.
- After the order is returned successfully and checked following above condition, the refund is sent to customer within 30 business days.
Please contact Customer Service at 1900 989877 (9:00-21:00) or Email: contactus@watsons.vn for further information.
REVIEW
B**
2021/12/03
Mua 1 tặng 1 mà hộp thì cũ mèm, có dấu hiệu bị bóc ra rồi.
Đ**
2021/07/09
Bao bì thực phẩm chức năng lọ chai nhìn dễ thương, dễ uống , sau khi sử dụng lâu dài mình cảm thấy da mình không còn khô nữa,cảm thấy da sáng và mịn hơn