Imew Moist Eye Treatment 15ml
Special price at the basket
Product Details

About This Shop

Promotion

PAYMENT & DELIVERY
Description
Imew Moist Eye Treatment 15ml

Imew Moist Eye Treatment 15ml helps to enhance moisture and fight with uneven tone. Imew is a brand which everyone can mix their own perfect formula to enjoy a new skincare experience. This product not recommend to mix with booster. Pure Beauty Global Awards 2023 was organized by the UK magazine – Pure Beauty Magazine.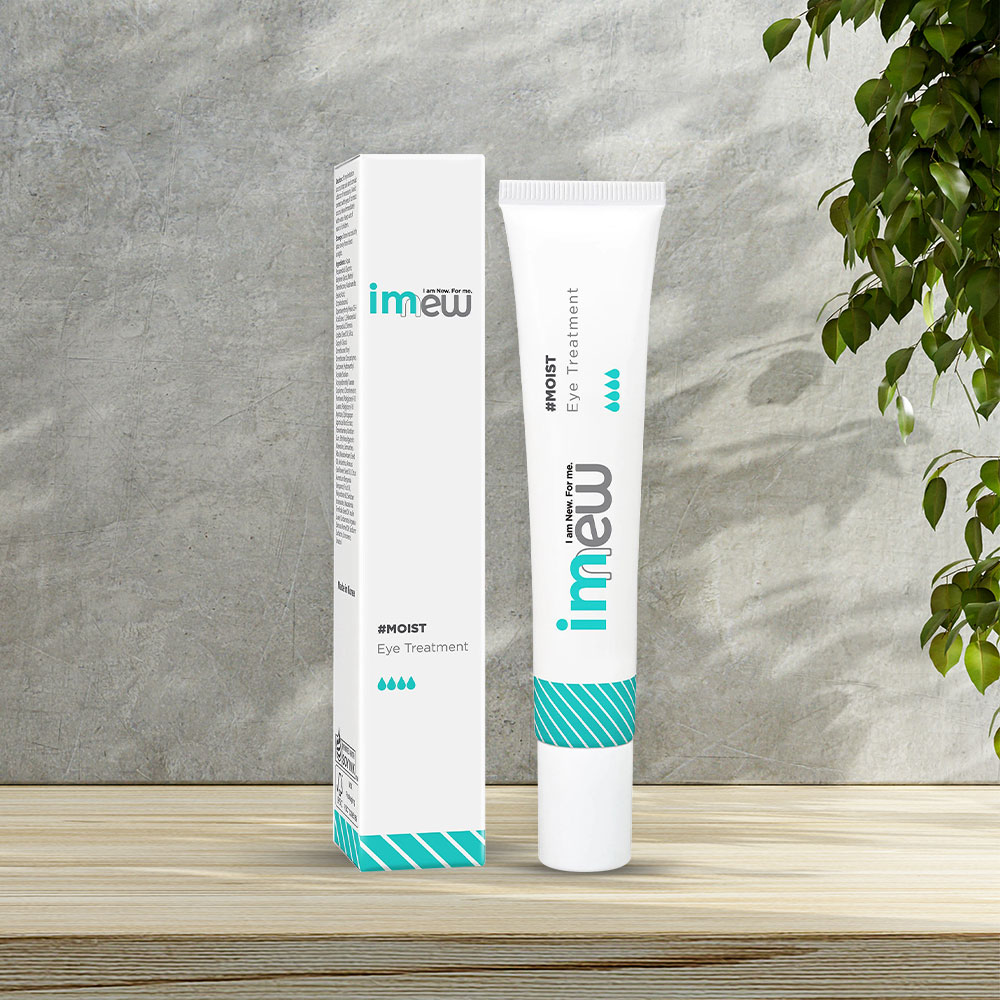 Main ingredients and uses:
- Imew Moist Eye Treatment 15ml is the product of daily essential range, keep your eyes looking fresh and brilliant.
- All products of Essential Range are enriched with Ophiopogon japonicus root extract to conditioning, hydrating and softening skin.
- Ophiopogon japonicus root extract (mondo grass) also helps to visibly strengthen skin's barrier by boosting a key ingredient (urea) in skin's surface layers that's part of its natural moisturizing factors.
- Ingredients are not derived from animals. Products not tested on animals.
- All formulas are free from 11 harsh ingredients which may cause skin irritation and allergies.

Used for:
Imew Moist Eye Treatment 15ml used for dry skin and normal skin.

Usage:
Use day and night. Apply an appropriate amount on your eye area and gently massage until absorb.

Brand origin:
Thailand
Product Usage
See the usage in the long description
Width
5.07
Height
21
Depth
6.28
1. PAYMENT
For your convenient online shopping with Watsons, we offer the following payment methods:
1. Cash on Delivery
2. Payment in advance by the following methods:
- Local ATM card (Your card need
- Credit card / Debit card / VISA / MASTER / JCB / AMEX
- eWallet: Momo
2. ORDER CANCELATION
As your order will be processed immediately once you have confirmed payment. For more assistance on cancellation, please contact us via:
- Hotline: 1900 989877 (9:00 - 21:00)
- Email: contactus@watsons.vn
- Website: https://www.watsons.vn/contactUs
3. DELIVERY TIME AND SHPPING FEE
We always try to deliver your order as soon as possible with following delivery types:
1. Home Delivery
- Free shipping for order from 249.000 VND
- Order under 249.000 VND will have shipping fee:
▪ Within Ho Chi Minh City: 19.000 VND. Expected delivery time from 1-3 business days.
▪ Other cities / provinces in Vietnam: 49.000 VND. Expected delivery time 3-7 business days.
2. Click & Collect:
- Free shipping with expected delivery from 3-5 business days.
4. RETURN & REFUND
We always try to make sure that items delivered to you are of a good condition and correct. However, the following types of items can be put up for return and refund request:
- Wrong type of product, wrong dimension or color, missing items vs initial order
- Expired items
- Defective item during delivery
The customer may return the order within 14 days from the date receiving the order following attached Return form in the order:
- Return order needs to have all items in initial order, including gifts, coupons, and vouchers attached (if any).
- All items item must remains unopened, unused, no defective and dirt on packaging.
- After the order is returned successfully and checked following above condition, the refund is sent to customer within 30 business days.
Please contact Customer Service at 1900 989877 (9:00-21:00) or Email: contactus@watsons.vn for further information.
REVIEW
M**
2023/02/28
Từ ngày xài dòng kem dưỡng mắt của Imew, khuôn mặt mình nhìn tươi tắn hẳn, không còn tình trạng đôi mắt gấu trúc, thiếu sức sống nữa. Dòng kem dưỡng mắt này dưỡng ẩm tốt, chống lại tình trạng da không đều màu, vì vậy đôi mắt có hồn hơn nhiều. Nên sử dụng mỗi ngày để đôi mắt tươi tắn, tràn đầy sức sống.
M**
2023/02/28
Chất lượng tốt, dưỡng ẩm vùng da quanh mắt không bị khô và trông mịn màng hơn trước nhiều. Sản phẩm lành tính đã được kiểm nghiệm da liễu nên mình an tâm khi sử dụng cho vùng da này.