Dprogram Combo (Allerdefense Essence SPF50+ PA+++ 40ml + Essence In Cleansing Water 180ml)
1,180,000₫
(Save: 590,000₫)
Product Details

About This Shop

Promotion

PAYMENT & DELIVERY
Description
D Program Combo (Allerdefense Essence SPF50+ PA+++ 40ml + Essence In Cleansing Water 180ml)

D Program Combo (Allerdefense Essence SPF50+ PA+++ 40ml + Essence In Cleansing Water 180ml) is designed to be hypoallergenic and to improve sensitive skin. It is designed to bring out the natural power of the skin. Experience an unprecedented care for sensitive skin.

Product Details:
1. D Program Allerdefense Essence SPF50+ 40ml
D Program Allerdefense Essence SPF50+ 40ml with light and smooth essence texture without a heavy coating feel; easily spreads on the skin without leaving a white residue. Effectively protect skin from UV ray & fine particles such as pollen and dust; contains Super Hyaluronic Acid for deep moistutizing throughout the day. Non-chemical formula that is safe for all skin types.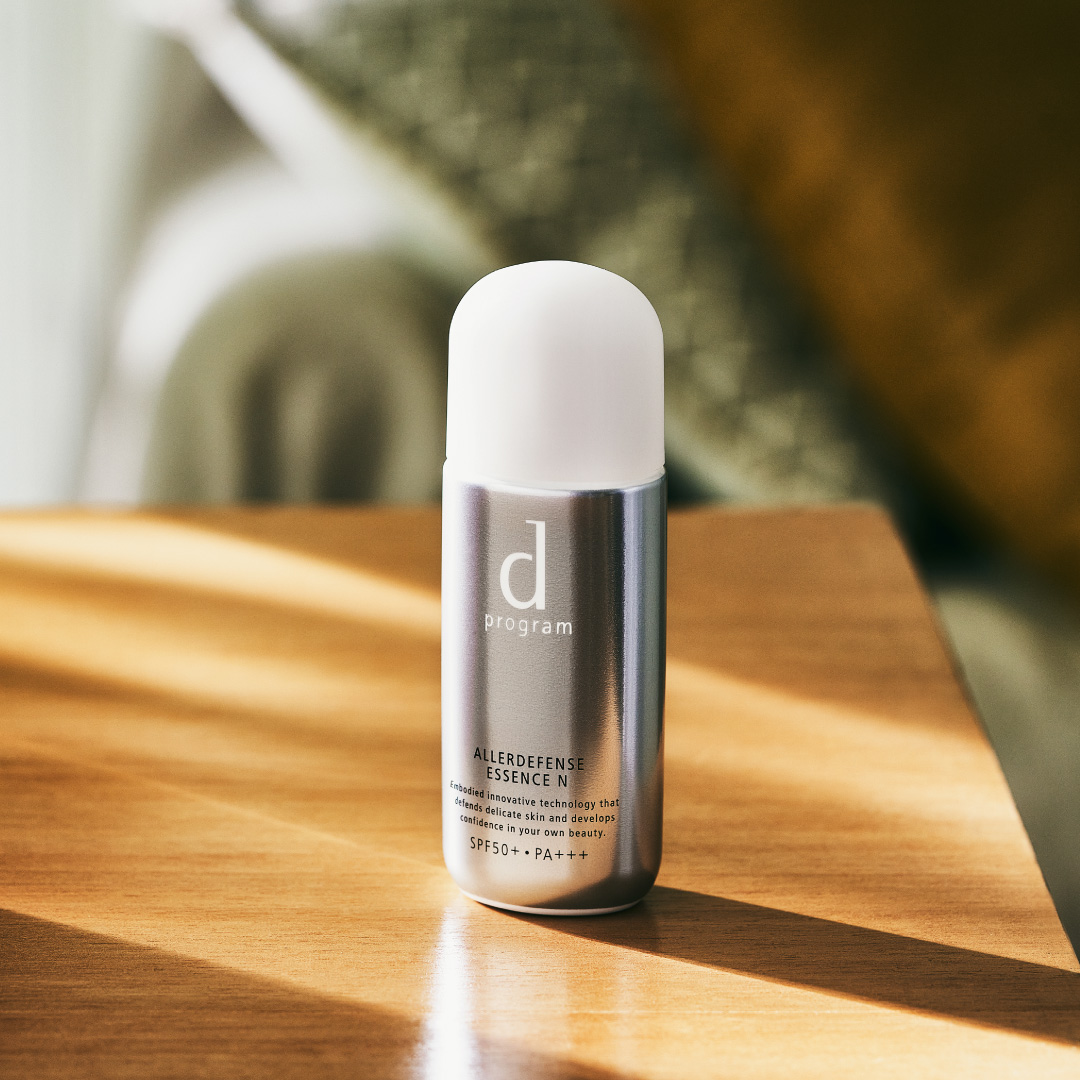 Main ingredients and use:
- In the Allerbarrier technology-based, to protect the skin from fine particles such as pollen and dirt and dust.
- Super Hyalyronic Acid & Glycerin: optimal moisturizing skin care.
- Lychee leaf extract: anti-oxidant
- Essence neutralizes UV rays and all environmental impurities, especially fine dust PM 2.5.
- Light, milky texture feels "invisible" on the skin. Does not cause oil shine.
- Anti-friction & water-resistant essence helps sunscreen last all day long.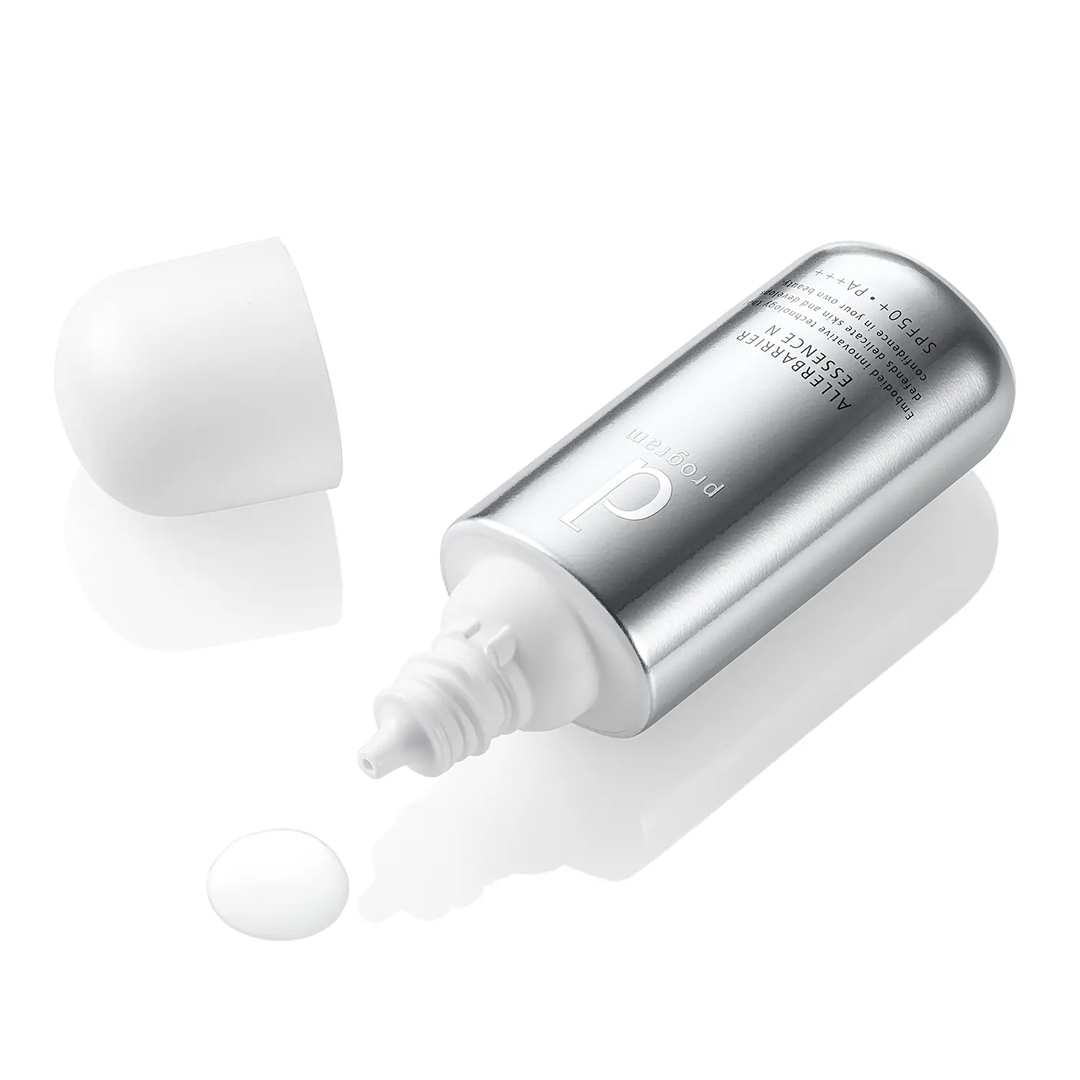 Used for:
D Program Allerdefense Essence SPF50+ 40ml used for all skin types.

Usage:
Shake well before use. Take a small coin-size amount on your palm and spread over your face as the last step in your morning skincare routine. Reapply as necessary after sweating or toweling. Remove by makeup remover.

2. D Program Essence In Cleansing Water 180ml
D Program Essence In Cleansing Water 180ml is a single bottle of this medicated cleansing water removes makeup, cleanses and moisturizes the face, and even prevents skin irritation. This fresh jelly-type cleanser removes makeup and dirt with a gentle wipe of a cotton pad, without the need to repeatedly wash the skin.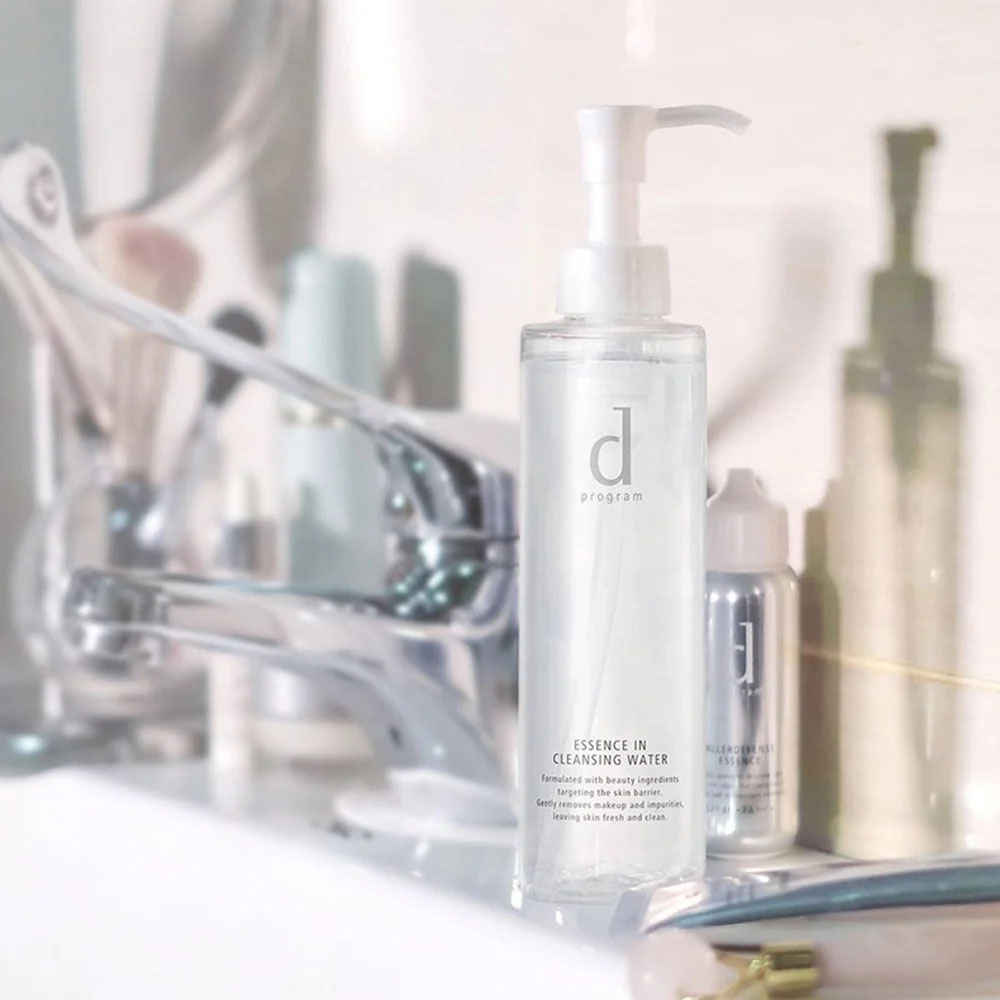 Main ingredients and use:
- Micellar 3-in-1 cleansing formula rich in skin care ingredients easily washes away makeup and dirt while retaining a moisture-locking layer on the skin, leaving skin soft and smooth without being tight or greasy. like any other makeup remover.
- Dipotassium Glycyrrhizinate ingredient extracted from licorice root helps to increase water solubility, has a soothing effect on the skin, rough skin condition is improved.
- H Stabilizing B complex developed by Shiseido contains silky smooth skin-nourishing ingredients from the mechanism of Optimizing barrier function for beautiful smooth skin, increasing skin resistance, improving moisturizing effect and keep the skin hydrated.
- Unique Jelly Water texture with maximum friction reduction formula allows makeup remover cotton to slide on skin without causing pressure on skin when applied.

Used for:
D Program Essence In Cleansing Water 180ml used for all skin types.

Usage:
- Take an appropriate amount of the product on a cotton pad, then gently wipe, repeat until no makeup is left.
- Uses makeup remover and sunscreen remover.

Brand origin:
Japan
Place of Origin
Japan
Storage Information
Store in a cool, dry place, avoid direct sunlight. Close the lid tightly after use.
Width
4.8
Height
18
Depth
7.5
1. PAYMENT
For your convenient online shopping with Watsons, we offer the following payment methods:
1. Cash on Delivery
2. Payment in advance by the following methods:
- Local ATM card (Your card need
- Credit card / Debit card / VISA / MASTER / JCB / AMEX
- eWallet: Momo
2. ORDER CANCELATION
As your order will be processed immediately once you have confirmed payment. For more assistance on cancellation, please contact us via:
- Hotline: 1900 989877 (9:00 - 21:00)
- Email: contactus@watsons.vn
- Website: https://www.watsons.vn/contactUs
3. DELIVERY TIME AND SHPPING FEE
We always try to deliver your order as soon as possible with following delivery types:
1. Home Delivery
- Free shipping for order from 249.000 VND
- Order under 249.000 VND will have shipping fee:
▪ Within Ho Chi Minh City: 19.000 VND. Expected delivery time from 1-3 business days.
▪ Other cities / provinces in Vietnam: 49.000 VND. Expected delivery time 3-7 business days.
2. Click & Collect:
- Free shipping with expected delivery from 3-5 business days.
4. RETURN & REFUND
We always try to make sure that items delivered to you are of a good condition and correct. However, the following types of items can be put up for return and refund request:
- Wrong type of product, wrong dimension or color, missing items vs initial order
- Expired items
- Defective item during delivery
The customer may return the order within 14 days from the date receiving the order following attached Return form in the order:
- Return order needs to have all items in initial order, including gifts, coupons, and vouchers attached (if any).
- All items item must remains unopened, unused, no defective and dirt on packaging.
- After the order is returned successfully and checked following above condition, the refund is sent to customer within 30 business days.
Please contact Customer Service at 1900 989877 (9:00-21:00) or Email: contactus@watsons.vn for further information.