Dermaction Plus By Watsons Absolute White Clarifying Facial Foam 100ml
Special price at the basket
Product Details

About This Shop

Promotion

PAYMENT & DELIVERY
Description
Dermaction Plus By Watsons Absolute White Clarifying Facial Foam 100ml
&.,&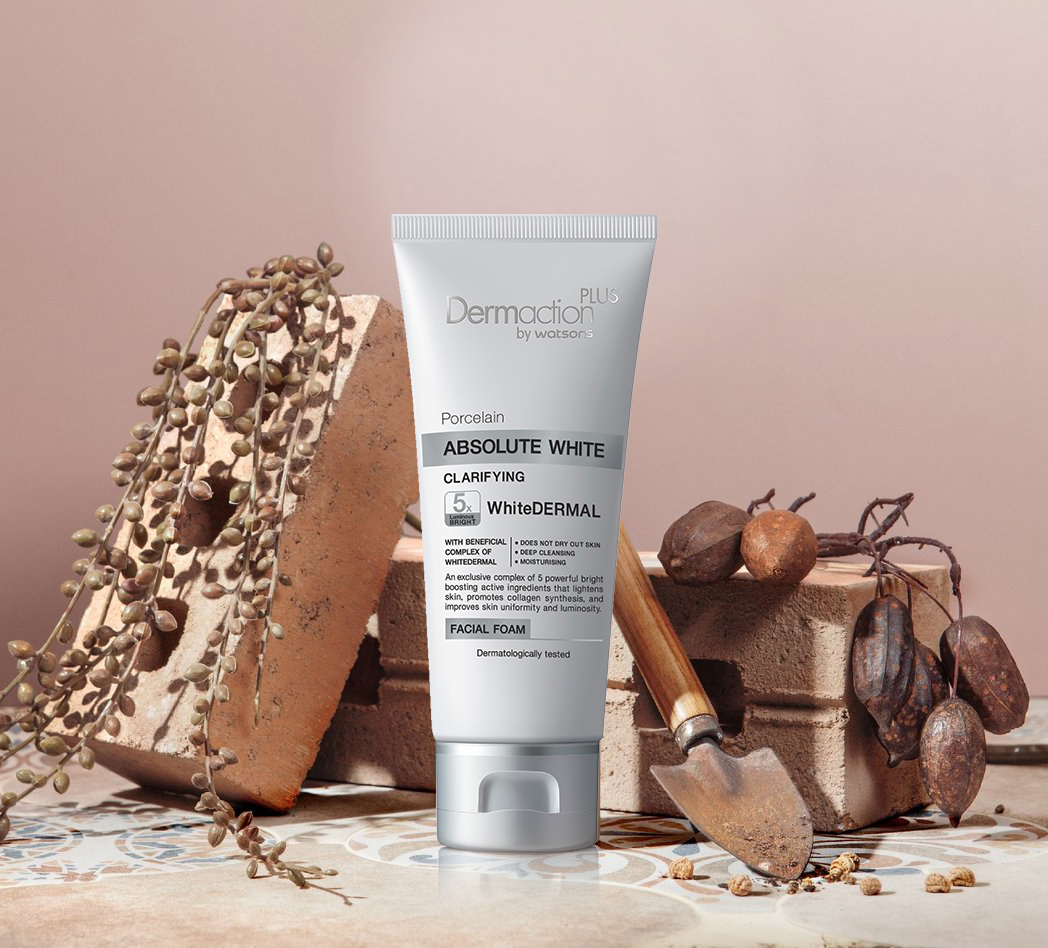 Place of Origin
Thailand
Storage Information
Preserve in cool place. Avoid high temperatures and direct sunlight.
Width
14.5
Height
3.7
Depth
6.1
1. PAYMENT
For your convenient online shopping with Watsons, we offer the following payment methods:
1. Cash on Delivery
2. Payment in advance by the following methods:
- Local ATM card (Your card need
- Credit card / Debit card / VISA / MASTER / JCB / AMEX
- eWallet: Momo
2. ORDER CANCELATION
As your order will be processed immediately once you have confirmed payment. For more assistance on cancellation, please contact us via:
- Hotline: 1900 989877 (9:00 - 21:00)
- Email: contactus@watsons.vn
- Website: https://www.watsons.vn/contactUs
3. DELIVERY TIME AND SHPPING FEE
We always try to deliver your order as soon as possible with following delivery types:
1. Home Delivery
- Free shipping for order from 249.000 VND
- Order under 249.000 VND will have shipping fee:
▪ Within Ho Chi Minh City: 19.000 VND. Expected delivery time from 1-3 business days.
▪ Other cities / provinces in Vietnam: 49.000 VND. Expected delivery time 3-7 business days.
2. Click & Collect:
- Free shipping with expected delivery from 3-5 business days.
4. RETURN & REFUND
We always try to make sure that items delivered to you are of a good condition and correct. However, the following types of items can be put up for return and refund request:
- Wrong type of product, wrong dimension or color, missing items vs initial order
- Expired items
- Defective item during delivery
The customer may return the order within 14 days from the date receiving the order following attached Return form in the order:
- Return order needs to have all items in initial order, including gifts, coupons, and vouchers attached (if any).
- All items item must remains unopened, unused, no defective and dirt on packaging.
- After the order is returned successfully and checked following above condition, the refund is sent to customer within 30 business days.
Please contact Customer Service at 1900 989877 (9:00-21:00) or Email: contactus@watsons.vn for further information.
REVIEW
K**
2023/04/05
Dòng sản phẩm này vừa giúp làm sạch da, vừa giúp duy trì độ ẩm cho da. Sau khi rửa mặt xong thì da vẫn còn ẩm mịn, không phải kiểu làm sạch cực mạnh làm khô da nên các bạn da nhạy cảm vẫn cứ yên tâm nha. Dòng này lành tính, không bị châm chích khi sử dụng đâu, nên thử nha!
P**
2023/01/03
Da mình đi du lịch về bị đen hẳn, sử dụng thêm loại sữa rửa mặt này kết hợp cùng routine hàng ngày thì thấy có trắng sáng và đều màu hơn thật nhé! Sữa rửa mặt không gây mụn, có mùi hương nhẹ nhàng không kiểu hương liệu khó chịu. Sẽ mua lại sau khi xài xong tuýp này