Anyguard 3ply Medical Black Mask 30pcs/box
Product Details

About This Shop

Promotion

PAYMENT & DELIVERY
Description
Anyguard 3ply Medical Black Mask 30pcs/box

Anyguard 3ply Medical Black Mask 30pcs/box is a disposable Non-Woven medical Face Mask with high level of bacterial filtration efficiency designed to reduce the transfer of bacteria and particles from and/or to the mouth and nose of the wearer, reducing the risk of infection, while ensuring high comfort and breath ability.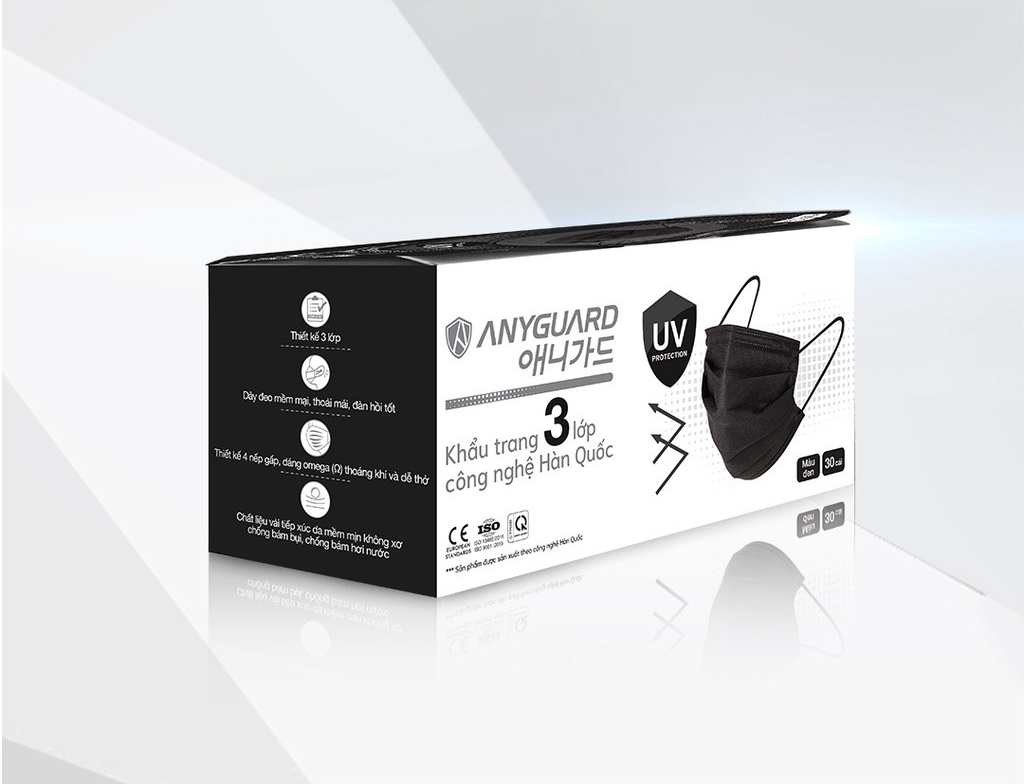 Main ingredients and uses:
- Anyguard Medical Mask 3 Layers Filter 99% Bacteria, UV Protection (Box 30 Pieces / Black) with 3-layer structure medical mask with an MB electrostatic filter that can prevent droplet infection in daily life. Also it reduces condensation with nose support, and is a comfortably breathable product with 4-layer fold design.
- The fabric in the same mask in contact with the skin is soft and smooth, without tendons, fibers, limiting dust, not causing skin irritation, good for acne skin.
- Triple layers of fabric including the outermost layer of Spunbond non-woven fabric, the middle Meltblown antibacterial filter layer and the inner MF non-woven fabric that can block 99% of bacteria.
- Breathe through it easily and wear it for hours comfortably, thanks to a standard omega form.
- Soft and smooth strap does not cause ear pain in case of long use.
- With 30 pieces per box, these masks are individually packed for hygiene. Simply dispose of the mask when you're done, with no steps needed to maintain or sanitize it.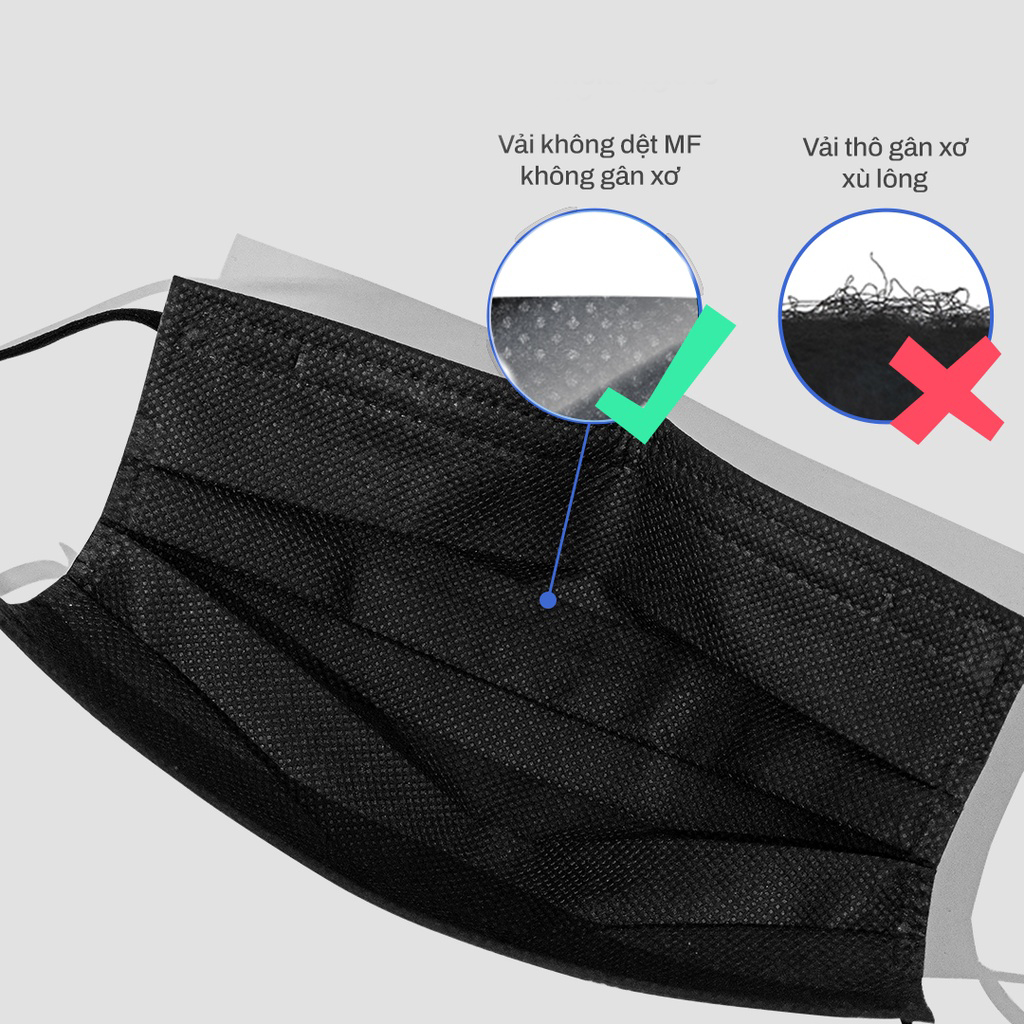 Used for:
Anyguard 3ply Medical Black Mask 30pcs/box used for adult.

Usage:
- Wash your hands. Lightly cut the plastic covering the mask, take out the mask and hold the 2 straps, put it on both ears, across the bridge of the nose, adjust it so that the mask fits the nose and gently pull the fabric down to the chin.
- Adjust the 4 folds up and down to fit the face.
- Fix the crossbar with the bridge of the nose.

Place of origin:
Korea
Place of Origin
Vietnam
Ingredients
3 layers (layer 1: non-woven fabric; layer 2: Meltblown antibacterial filter layer; layer 3: non-woven fabric), soft and elastic strap
Storage Information
Cool and dry place
Width
10.2
Height
20
Depth
10.5
1. PAYMENT
For your convenient online shopping with Watsons, we offer the following payment methods:
1. Cash on Delivery
2. Payment in advance by the following methods:
- Local ATM card (Your card need
- Credit card / Debit card / VISA / MASTER / JCB / AMEX
- eWallet: Momo
2. ORDER CANCELATION
As your order will be processed immediately once you have confirmed payment. For more assistance on cancellation, please contact us via:
- Hotline: 1900 989877 (9:00 - 21:00)
- Email: contactus@watsons.vn
- Website: https://www.watsons.vn/contactUs
3. DELIVERY TIME AND SHPPING FEE
We always try to deliver your order as soon as possible with following delivery types:
1. Home Delivery
- Free shipping for order from 249.000 VND
- Order under 249.000 VND will have shipping fee:
▪ Within Ho Chi Minh City: 19.000 VND. Expected delivery time from 1-3 business days.
▪ Other cities / provinces in Vietnam: 49.000 VND. Expected delivery time 3-7 business days.
2. Click & Collect:
- Free shipping with expected delivery from 3-5 business days.
4. RETURN & REFUND
We always try to make sure that items delivered to you are of a good condition and correct. However, the following types of items can be put up for return and refund request:
- Wrong type of product, wrong dimension or color, missing items vs initial order
- Expired items
- Defective item during delivery
The customer may return the order within 14 days from the date receiving the order following attached Return form in the order:
- Return order needs to have all items in initial order, including gifts, coupons, and vouchers attached (if any).
- All items item must remains unopened, unused, no defective and dirt on packaging.
- After the order is returned successfully and checked following above condition, the refund is sent to customer within 30 business days.
Please contact Customer Service at 1900 989877 (9:00-21:00) or Email: contactus@watsons.vn for further information.
REVIEW
N**
2022/08/03
xài tốt đó mọi người