82X The Pink Collagen Health Supplement 100ml x 10 bottle
Product Details

About This Shop

Promotion

PAYMENT & DELIVERY
Description
82X The Pink Collagen Health Supplement 100ml x 10 bottle

82X The Pink Collagen Health Supplement 100ml x 10 bottle is the new generation Collagen line of 82X. With the advantages of being compact and healthy, the product becomes the choice of modern, dynamic, and stylish ladies with a quality lifestyle. The Pink owns a formula to increase collagen 2 times with a combination of Collagen peptide and high content of Vitamin C. Therefore, in addition to the effect of replenishing energy for the body, the skin is full of vitality, The Pink also promotes the ability to nourish youthful skin. This product is not a medicine and is not intended to be a substitute for medical treatment.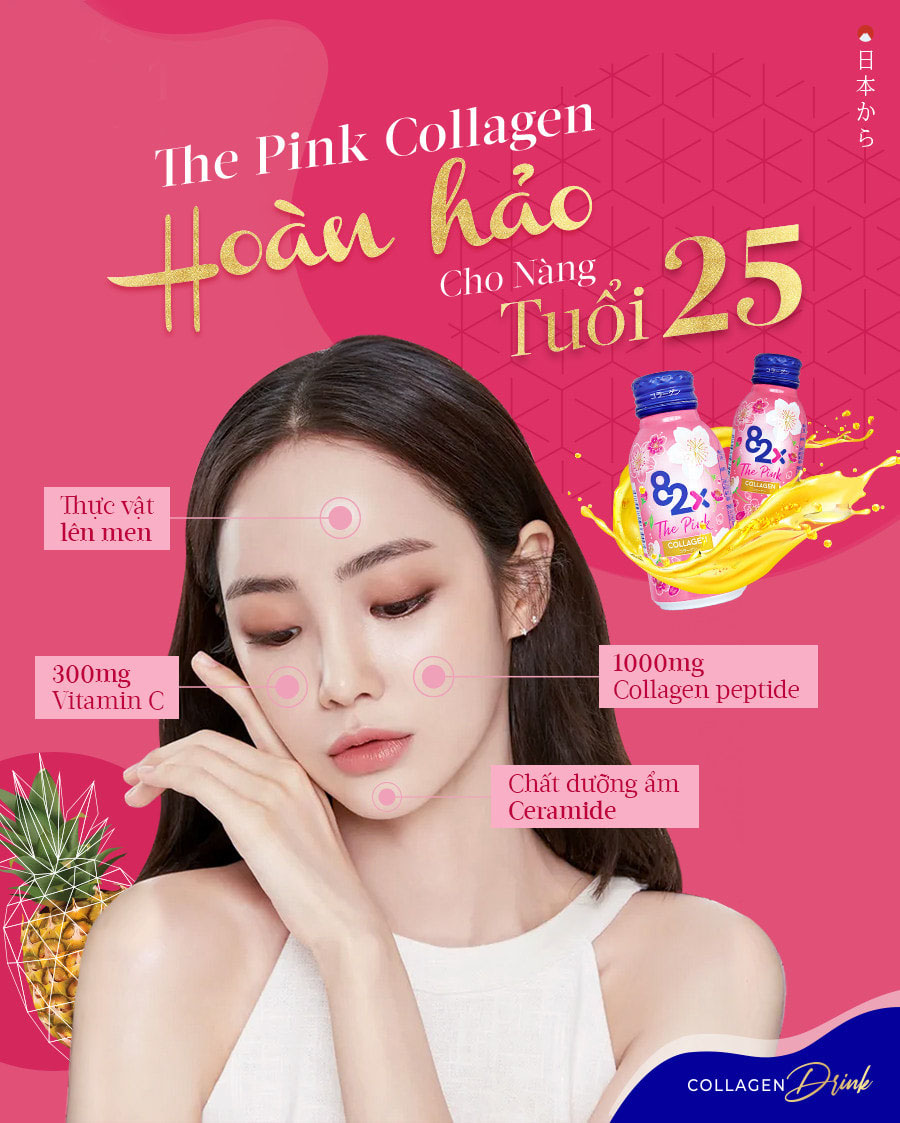 Main ingredients and uses:
- Collagen Peptide (content 1000mg/bottle): Increases skin elasticity, and can reduce wrinkles on the skin, helping to keep the skin young.
- Vitamin C: To synthesize collagen, help inhibit the formation of melanin pigment.
- Hyaluronic Acid: Helps to hydrate the skin, keeping it smooth and elastic.
- Vitamin B6: Supports healthy bones and joints, reduces stress, soothes the spirit and improves conditions such as fatigue, insomnia, acne control.
- Sodium chloride: Balances the pH of the skin, helps reduce inflammation and swelling on the skin caused by acne.
- Extracted from 82 types of fermented plants: Grapes, cashews, kiwis, soybeans, apples, bananas, etc. contain many minerals that enhance beneficial bacteria. Helps the intestinal tract healthier, the digestive system better and helps the process of converting nutrients into energy many times faster.
- Ceramide: The main intracellular lipid to fill the voids on the inside of the skin, while providing a delicious taste.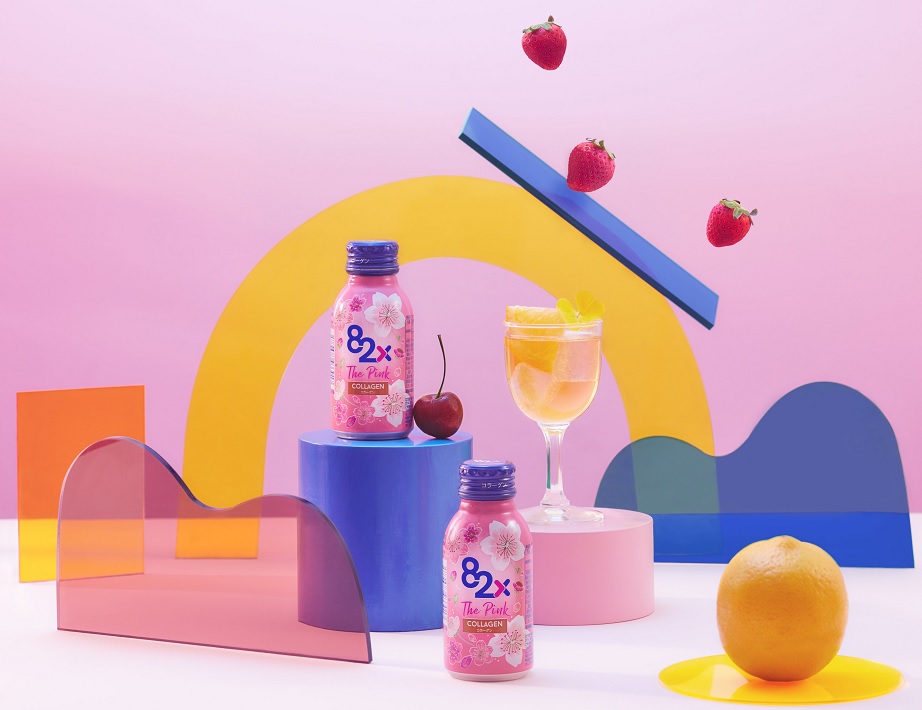 Used for:
82X The Pink Collagen Health Supplement 100ml x 10 bottle used for women over 25.

Usage:
- Drink directly 2 to 3 times a day 1 bottle each time.

Brand origin:
Japan
Place of Origin
Japan
Storage Information
Store in a cool and dry place, away from direct sunlight and high temperatures - humidity.
Width
9.7
Height
10.8
Depth
22.7
1. PAYMENT
For your convenient online shopping with Watsons, we offer the following payment methods:
1. Cash on Delivery
2. Payment in advance by the following methods:
- Local ATM card (Your card need
- Credit card / Debit card / VISA / MASTER / JCB / AMEX
- eWallet: Momo
2. ORDER CANCELATION
As your order will be processed immediately once you have confirmed payment. For more assistance on cancellation, please contact us via:
- Hotline: 1900 989877 (9:00 - 21:00)
- Email: contactus@watsons.vn
- Website: https://www.watsons.vn/contactUs
3. DELIVERY TIME AND SHPPING FEE
We always try to deliver your order as soon as possible with following delivery types:
1. Home Delivery
- Free shipping for order from 249.000 VND
- Order under 249.000 VND will have shipping fee:
▪ Within Ho Chi Minh City: 19.000 VND. Expected delivery time from 1-3 business days.
▪ Other cities / provinces in Vietnam: 49.000 VND. Expected delivery time 3-7 business days.
2. Click & Collect:
- Free shipping with expected delivery from 3-5 business days.
4. RETURN & REFUND
We always try to make sure that items delivered to you are of a good condition and correct. However, the following types of items can be put up for return and refund request:
- Wrong type of product, wrong dimension or color, missing items vs initial order
- Expired items
- Defective item during delivery
The customer may return the order within 14 days from the date receiving the order following attached Return form in the order:
- Return order needs to have all items in initial order, including gifts, coupons, and vouchers attached (if any).
- All items item must remains unopened, unused, no defective and dirt on packaging.
- After the order is returned successfully and checked following above condition, the refund is sent to customer within 30 business days.
Please contact Customer Service at 1900 989877 (9:00-21:00) or Email: contactus@watsons.vn for further information.